The Groovy Food Company Premium Agave Nectar Rich & Dark 250ml
€5,65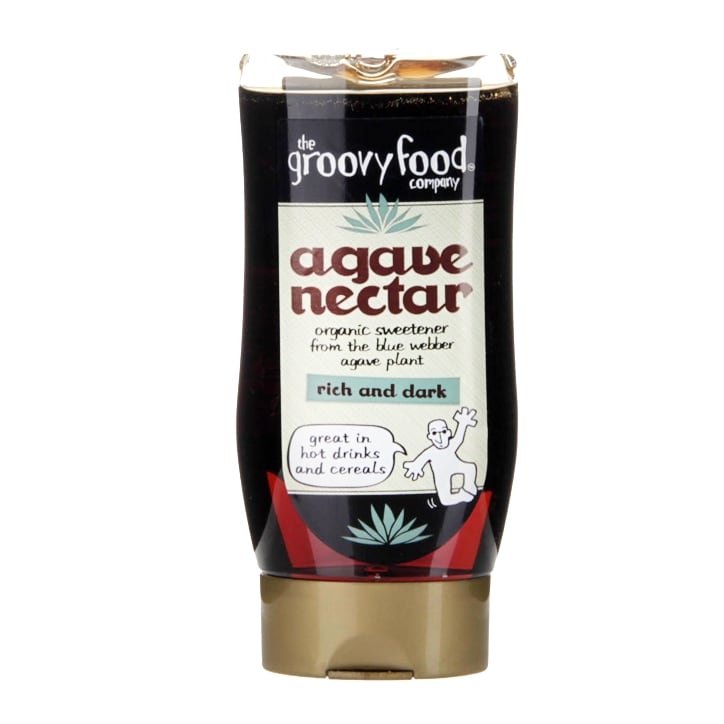 Strength, Flavor or Colour: Rich & Dark
Description
Suitable for vegetarians and vegans
Gluten free
Kosher
The Groovy Food Company Premium Agave Nectar Rich & Dark is a smooth, maple-like syrup, which is delectably sweet, 100% organic and fat-free. t's great on ice cream and in yoghurts and smoothies. You'll also find it's perfect for marinades, hot drinks, baking and even spread on a thick slice of freshly buttered toast.
What's more it has 25% less calories gram for gram, than refined sugar, also being 1.5 times sweeter. So to achive the same sweetness 50% less calories are used. With its naturally low GI, it provides slow and steady energy release, as opposed to refined sugars which can cause frantic high and exhausting lows.
Additional Info
Ingredients:
Agave Syrup and that's all folks. Suitable for Vegetarians and Vegans.
Free from:
Wheat & Gluten.
Remember:
Although we make every effort to ensure our product information is up to date on our website, please always read labels, warnings, and directions provided with the product before using or consuming the product.
Nutritional Information:
Per Serving (1 teaspoon):
Energy
57.45kJ / 13.71kcal
Protein
0g
Carbohydrate
3.57g
of which sugars
3.04g
Fat
0g
Fibre
0g
Sodium
0g
Free From

showPar){ var currPar = $(this).find('p').eq(showPar); var prevAllCurrPar = Array.prototype.reverse.call(currPar.prevAll()); var htmlPrev = $("").append(prevAllCurrPar.clone()).html(); var nextAllCurrPar = currPar.nextAll(); var htmlNext = $("").append(nextAllCurrPar.clone()).html(); //var html = '
' + htmlPrev + '
' + '
' + ellipsestext+ '
' + currPar.html() + htmlNext+ '
' + ellipsestext+ '
' + currPar.html() + htmlNext+ '
' + moretext + '
'); $(this).find('td:gt(' + showTableRows + ')').hide(); } }); $(".moreTablelink").click(function(){ var prevElements = $(this).parent().parent().prevUntil('tableMoreContent'); if($(this).hasClass("less")) { $(this).removeClass("less"); $(this).html(moretext); prevElements.find('td:gt(' + showTableRows + ')').hide(); } else { $(this).addClass("less"); $(this).html(lesstext); prevElements.find('td:gt(' + showTableRows + ')').show(); } $(this).parent().prev().toggle(); $(this).prev().toggle(); return false; }); //For Cells - Free From var showCells = 11; $('.moreCells').each(function() { if($(this).find('.cr-advisory-mcg-line').length > showCells){ $(this).append('
By continuing to use our site you agree to us using cookies in accordance with our Privacy Policy. Cookies help us customize the site for you and let us show you personalized promotions, both on and off our site.