Ideal Health Slimatee 20 Tea Bags
€4,85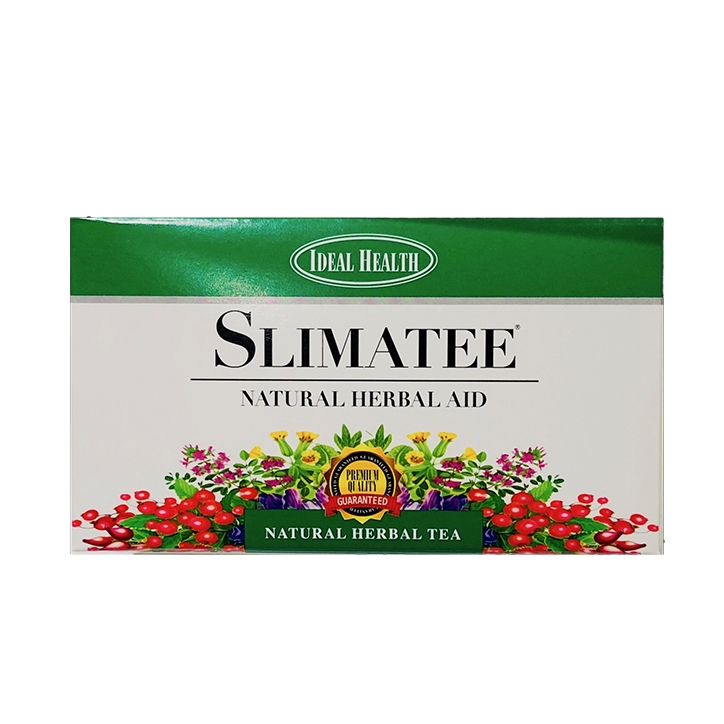 Description
Natural herbal aid
Lovely minty flavour
Healthy diet lifestyle choice
Ideal Health Slimatee has a lovely minty flavour. Increase intake of fresh fruits & vegetables in every meal for a healthy lifestyle. There's nothing more soothing than a delicious cup of special herbal tea as part of varied and balanced diet and a healthy lifestyle - all our herbal teas are specially created to support your health at every stage of your life. The Ideal Health range of herbal & botanical teas has been developed over many years of experience and is created to highest standards from premium quality ingredients that have a delicate taste and fragrance of nature itself.
Not intended for use by persons under the age of 18.
Additional Info
Directions:
Prepare by pouring boiling water over one teabag and leave to infuse for 5 minutes.Should not be taken by people under the age of 18.
Ingredients:
Frangula Bark, Senna leaf, Peppermint leaf, Hibiscus Flowers, Blacktea, Goldenrod herb, Maté tea.
Remember:
Not intended for use by persons under the age of 18.
Although we make every effort to ensure our product information is up to date on our website, please always read labels, warnings, and directions provided with the product before using or consuming the product.
Nutritional Information:
Per Serving:
Energy
< 3Kcal / 10Kj
Pretein
TRACE
Carbohydrates
< 0.3g
Fat
TRACE
Free From

Celery Free

Cereal Free

Crustaceans Free

Egg Free

Fish Free

Gluten Free

Kiwi Free

Lupin Free

Milk Free

Mollusc Free

Mustard Free

Nut Free

Peanut Free

Sesame Seed Free

Soya Free

Sulphites Free

Wheat Free

Peanut & Nut Free

Vegan