Grenade Carb Killa Cookies & Cream 60g
€2,45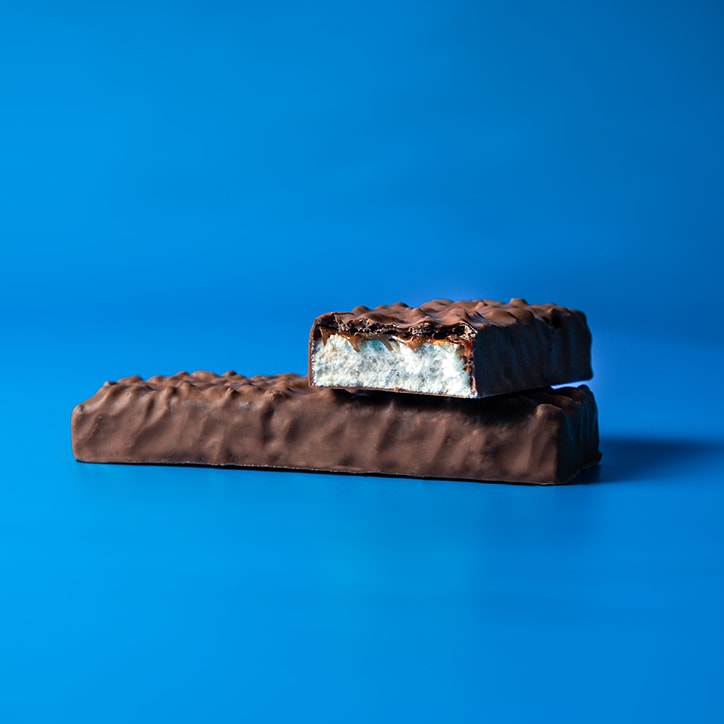 Description
Made up from delicious triple layers, filled with crunchy 'crispies' and a cookies & cream flavour centre
High in complete proteins - 23g of protein per bar
Loaded with tons of fibre and low sugar
Grenade Carb Killa Cookies & Cream Protein Bar is made up from delicious triple layers, filled with crunchy 'crispies' and a cookies & cream flavour centre - all coated in milk chocolate. Low in sugar and delivering over 23g of protein per bar, this really is the perfect high-protein snack. Grenade carb killa bar cookies & cream is made using a specially selected baking process for exceptional taste resulting in a softer, crunchier texture. Carb killa is high in complete proteins and loaded with tons of fibre. Each bar is 60g.
Additional Info
Directions:
Grenade Carb Killa should be consumed as part of a balanced diet. Product contains more than 10g/100g polyols: excessive consumption may cause laxative effects.
Ingredients:
Milk Protein, Milk chocolate (Sweetener Maltitol;, Cocoa Butter, Whole Milk Powder, Cocoa Mass, Emulsifier (Soy Lecithin), Flavours) 18.3, Bulking Agent (Polydextrose), Gelatine Hydrolysate, Humectant (Glycerol), Soy Crisp (Soy Protein, Low Fat Cocoa, Tapioca Starch), Soy Crisps (Soy Protein, Tapioca Starch, Salt), Cocoa Butter, Soy Oil, Palm Fat, Xylitol, Skimmed Milk Powder, Low Fat Cocoa, Cream Powder (Contains Milk), Salt, Emulsifier (Soy Lecithin), Flavours (Contains Milk), Sweetener (Sucralose).
For allergens, see ingredients in bold.
Advisory information:
GMO Free. No hydrogenated oils.
Remember to:
We go to great efforts to ensure that the information on this page is accurate at the time that the page was last edited. As we are constantly reviewing and developing our products to meet our consumer needs, consumers, particularly those that suffer from allergies and intolerances, should always check product labelling, warnings, and directions provided with the product that is delivered, prior to use or consumption.
Nutritional Information
Per 60g Serving
Energy
908kj / 217kcal
Fat
8.2g
Of which saturates
4.4g
Carbohydrates
13.6g
Of which sugars
1.5g
Of which polyols
10.9g
Fibre
6.6g
Protein
23.3g
Salt
0.43g
Per 100g
Energy
1514kj / 362kcal
Fat
13.7g
Of which saturates
7.3g
Carbohydrate
22.7g
Of which sugars
2.5g
Of which polyols
18.2g
Fibre
11.1g
Protein
38.9g
Salt
0.72g