Dose & Co Collagen Protein Powder Vanilla 420g
€28,95
Description
Bringing together the benefits of collagen with a whey protein powder in one easy to consume sweet treat, Dose & Co's vanilla collagen powder offers 20g of protein per serving, alongside 10g of high quality, sustainably sourced bovine collagen.
Keto-friendly, this Dose & Co collagen whey protein powder is free from gluten, preservatives, artificial colours and GMO ingredients, giving you a naturally powerful health and beauty boost with minimal effort.
If you are not a big fan of shakes or just fancy a change to your usual morning routine, this collagen and protein powder can be used in many different ways.
Blend it into your morning coffee, stir into pancake batter or even bake it into your favourite brownie recipe for an indulgent tasting treat that does you good too.
Collagen for inside out benefits
The connection for all your ligaments, muscles, bones and tendons, collagen protein – the most plenteous protein in the human body - is produced when dietary proteins are broken down into amino acids.
The bad news is that, from a relatively young age, our ability to produce collagen slows and that which we do produce is of a lesser quality.
With less collagen in our bodies, we start to show signs of aging, including sagging, thinning skin, hair loss and weak nails that break more easily.
Collagen peptides help us to build collagen levels so we can continue to look good from the outside for longer
Although we can find dietary sources of collagen, usually in meat and dairy products, they are often waging an uphill battle against refined carbs and sugars, UV damage from sun exposure and the effects of smoking, all of which attack our collagen production.
Supplementing with additional collagen, such as Dose and Co collagen powder, can help boost supplies, giving you an additional source of good quality collagen.
Why choose bovine collagen powder?
Offering higher bioavailability compared to other collagen sources, Dose & Co selected easily absorbed and digested bovine collagen for its products, to make sure your body can maximise supplies.
This supplement is chiefly made up of type I collagen, the type found in skin, bones, organs and tendons, and most at risk of decline with aging.
Why combine collagen with whey protein?
Popular with body builders and dieters alike, whey protein powder is the most commonly used protein supplement out there.
Quickly absorbed by the body, whey is packed with amino acids and nutrients, making it more effective than other types of protein in a variety of ways.
The wonder combination of amino acids and protein also helps to build muscle mass during a workout while also supporting workout gains.
Additional Info
Directions:
Enjoy 2 heaped table spoons (35g) of powder in 200mL of water, milk coffee, tea or smoothie. Mix well. Dose Co is a supplementary product and should not be used as a substitute for a varied diet. Keep out of reach of young children. Do not exceed recommended daily dose of 2 servings.
Advisory Information:
Store in a cool, dry place. Do not use if safety seal is broken. Best Before/Batch # See Base of can.
Ingredients:
Collagen Peptides, Whey Powder, Milk Protein Concentrate, Whole Milk Powder, Whey Protein Concentrate, Natural Flavouring (contains Milk and Soy), Sweetener: Steviol Glycoside. For allergens, Please see ingredients in bold.
Suitable for:
Gluten free, Preservatives free, Artificial colour free, Non-GMO.
Remember to:
We go to great efforts to ensure that the information on this page is accurate at the time that the page was last edited. As we are constantly reviewing and developing our products to meet our consumer needs, consumers, particularly those that suffer from allergies and intolerances, should always check product labelling, warnings, and directions provided with the product that is delivered, prior to use or consumption.
Nutritional Information
Each serving (35g) contains approximately:
Energy
568kJ/136kcal
Fat total
2.1g (saturated 0.2g)
Carbohydrate
8.3g (sugars 7.7g)
Protein total
21g
Salt
0.26g
Free From
Gluten Free
Customer Reviews
Customer Rating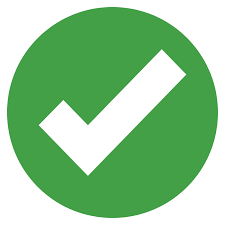 Your review was submitted!